Sincerely V's Pancakes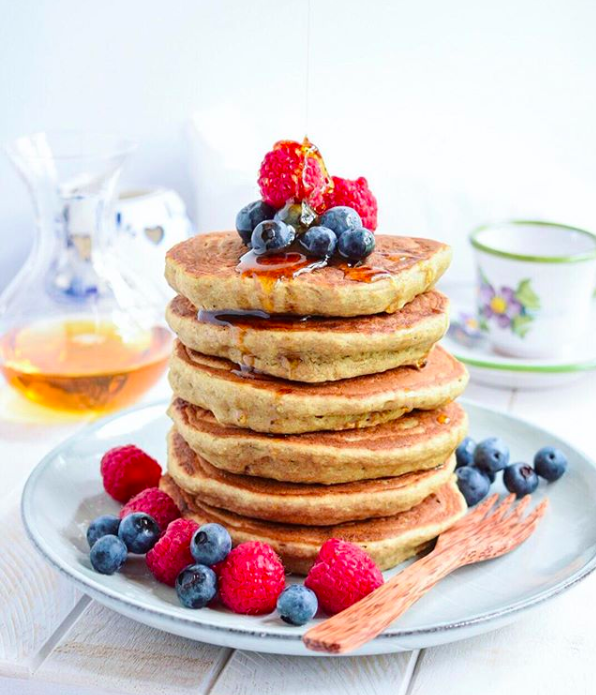 I've been making these easy pancakes for kids and I must say that even though I'm not a pancake person I really like them. They are so fluffy and tasty 😋 and I don't feel guilty after eating them!
Ingredients
2cups of oat flour

1cup of plant milk

2 overripe bananas

1tsp baking powder

1/2tsp baking soda

1tsp apple cider vinegar

Vanilla or cinnamon to taste

3tbs raw coconut oil melted (you can replace that with peanut butter for oil free option)
method
Mix all dry ingredients in a bowl

Mix bananas, vanilla, vinegar and milk in a separate bowl

Start adding to dry mix gradually until desired consistency - I like them thick and fluffy.

Then, whisk oil in your mixture and let it sit for two minutes before cooking them on a dry nonstick pan.
Victoria is a certified Health Coach and Plant Based Nutritionist. She helps other people to regain a healthy relationship with food and to develop healthy life lasting habits. She writes about plant based nutrition and shares recipes on her blog as well as posting gorgeous, mouth watering meals to her Instagram feed.
Follow her @sincerelyv_plantbased